Characteristics of PPS –Injection Molding manufacturing material in china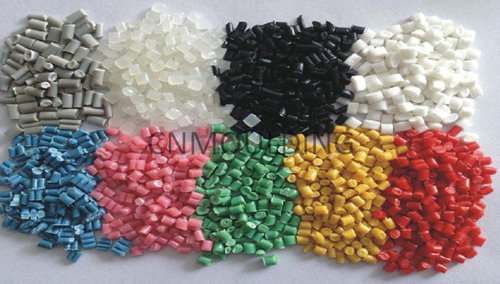 PPS material is a polymer compound having a phenyl group on the main chain. Due to its structure and the sulfur is alternately connected to a benzene ring. The molecular chain has high rigidity and regularity. PPS is a crystalline polymer and thus. It has many excellent properties. Such as heat resistance, rigidity, flame retardancy, and electrical insulation. Lone pair electrons of the sulfur atom such PPS and glass fiber. An inorganic filler, and a metal having a good affinity for the easy-reinforced composite made ​​from a variety of materials and alloys.

Compared with ABS, PP, PE, and NYLON. PC compared with the commonly used materials. PPS is a relatively high-grade engineering plastic. Often used for special plastic products. Such as the medical, automotive, and electronic industries.
 
PPS plastic material performance
 
1, The physical and mechanical properties of PPS are white. Crystalline high polymer density of 1.34. Excellent
mechanical properties, and tensile strength. And bending strength than PA, PC, PBT, etc. With high rigidity and resistance
to creep. But brittle, low notched impact strength. Lower than PA, PC, and PBT are higher than POM. After
the addition of glass fiber reinforced its better mechanical properties. PPS case of inert material, non-toxic.
 
2, Since the thermal properties of the PPS polymer. Is crystalline. The maximum degree of crystallinity of up to
65%. And a crystallization temperature of 127 ℃. A melting point of 286 ℃. Thermal deformation temperature
260 ℃. 430-460 ℃ in the air than before decomposition. Thermal stability is far beyond the PA, PBT, POM, and other engineering plastics. Long-term use in thermoplastics highest temperature up to 220-240 ℃. PPS also has good thermal insulation and flame resistance. The critical oxygen index, and PVC equivalent of up to 47%. Without adding flame retardant.PPS can be achieved UL94-V0 grade level.
 
3, The molecular structure of the electrical properties of PPS symmetry, polarity, and low water absorption. So it's very
good electrical insulating properties compared with other engineering plastics, small dielectric constant.
Arc resistance is equivalent to thermosetting plastics, high temperature, high under wet conditions such as frequency.
PPS can maintain good electrical insulating properties. Adding conductive fillers. Conductive PPS can be obtained as a composite material for anti-static and electromagnetic shielding.
 
4, Since the chemical resistance of PPS, has a high degree of crystallinity. So it has excellent chemical resistance. Below 200 ℃ insoluble in any organic solvent. In addition to strong oxidizing acids. Maybe subjected to various types of acids, and bases. Salts erosion at high temperatures after long-term immersion by a variety of chemicals, but also maintain a high strength after PTFE. PPS also has good resistance to weathering resistance and radio.
 
CN-moulding is one of the leading professional manufacturers of intelligent unmanned aerial vehicle injection parts. A factory area of ​​3,500 square meters. It is located in Shanghai, China, near Jiading Automobile City. Recently we have developed a new type of customer for American unmanned aircraft parts. From UAV shell manufacturing to mold production. And R & D services were developed independently completed.