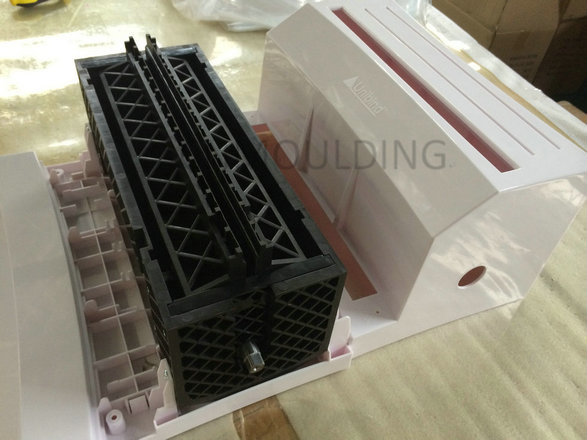 Common Electronic Engineering Plastics
Compared with general-purpose plastics, engineering plastics having superior mechanical properties, electrical properties, chemical resistance, heat resistance, wear resistance, dimensional stability, and the like. Compared with metal materials, engineering plastics having lightweight, molding power consumption is small. Engineering Plastics has become the world's plastics industry's fastest-growing material.
In Asia, major engineering plastics used in the electrical and electronics industry, more than 50%. While in Europe, engineering plastics are mainly used in the automotive industry. China from 1998 to 2005. The average annual growth rate of engineering plastics consumption of 26% (see Table 1). Expected in the next few years, the growth rate of 15% to 18%. As China increases every year exports of electrical products, engineering plastics used in an amount rise. Despite the current domestic product technology content and added value are still very low. But this does not affect the manufacturing industry a huge demand for engineering plastics. Cost pressures forced on the localization of materials have become increasingly evident. Which provides engineering plastics broad application prospects.
Commonly used on electrical and electronic engineering
1.PA (nylon)
Features PA is good toughness, high mechanical strength, wear resistance. But easy-absorbent deformation. In terms of electrical. And electronic appliances primarily for the manufacture of machine tools. Air switches, connectors,
a variety of coil skeleton. Movement, skeleton, support, gear, drive wheel Recorder, VCR, camcorder, DVD, OA equipment. And cable racks, support, gear, drive wheel. And a cable jacket, household appliances, small appliances.
2.PC (polycarbonate)
Advantages PC is transparent, high impact strength, good mechanical strength, dimensional stability. The disadvantage is not solvent, easy to produce stress cracking. Mainly used in the transparent part of the appliance. Such as windows, enclosures, panels, etc.
PC / ABS alloy is more used in electrical enclosures, display case, cell phone case, laptop case, battery,
charger shell. Cable connectors, OA equipment, and small appliance products.
POM has superior mechanical properties. Wear resistance and dimensional stability, chemical resistance, fatigue resistance. But poor heat resistance, flammable decomposition, large notch sensitivity. Mainly used for electrical, instrumentation, structural parts, gears, cams, gear wheels, shafts core tapes, floppy disks, doors, electrical machines.
In conclusion, choosing the right plastic for electronic engineering applications is crucial. Each plastic has its own unique properties that make it suitable for specific applications. When selecting a plastic, it's essential to consider factors such as temperature resistance, chemical resistance, and electrical insulation properties. By choosing the right plastic, you can ensure that your electronic components are durable, reliable, and cost-effective.