Cn-moulding also has unique technology and rich experience in custom injection molding with normal resin in China; such as ABS material manufacturing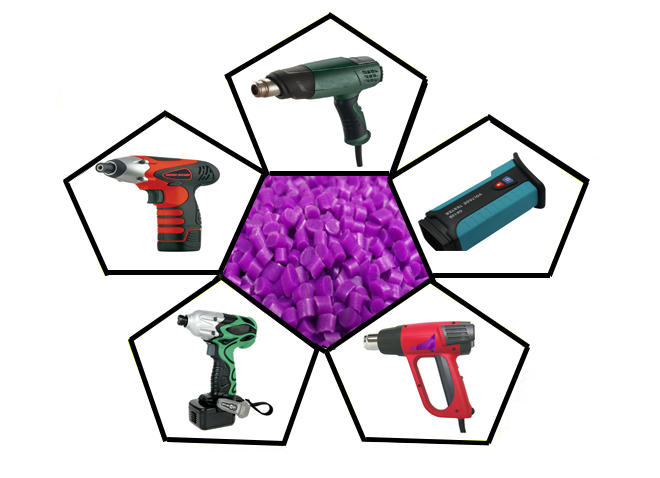 Acrylonitrile – butadiene – styrene copolymers (ABS)
1, three components of the role: acrylonitrile (A) – to make products high surface hardness, improved abrasion
resistance, heat resistance, butadiene (B) – to enhance flexibility, toughness to maintain elasticity and impact
strength. styrene (S) – to maintain good moldability (fluidity, coloring) and maintain a rigid material (Note:
According to the components derived from a variety of different specifications grades).

2. ABS plating with good performance, but also all the best performance plastics plating.

3, due to the effect of the butadiene component, ABS representing GPPS becomes significantly improved impact strength.

4. ABS light yellow opaque materials, products, surface gloss.

5. ABS smaller shrinkage, good dimensional stability.

6 intolerant organic solvent, such as soluble in ketones, aldehydes, esters, and chlorinated hydrocarbons to
form an emulsion (ABS paste)

7 material blending performance (ABS + PVC) ~ improve the toughness, flame resistance, anti-aging ability.
(APS + PC) ~ improve impact strength, heat resistance

ABS material injection molding process
1 before the injection molding process to be fully dried so that the moisture content of <0.1% Dry condition: temperature 85 ℃ over 3 hours.

2. ABS liquidity is good, easy to produce beer plastic burr, the injection pressure is about 70-100Mpa, not too
much.

3 tube temperature should not exceed 250 ℃.

4 mold temperature 40-80 ℃, the appearance of high demand products, mold temperature whichever is higher.

5 Take the injection speed, low-speed main; injection pressure according to the part shape, thickness, plastic material grade selection, usually 80-130Mpa.
We are devoted to plastic injection molded parts development and mold making. Injection molding for
manufacturability and efficient production is our primary objective.