As a professional plastic injection molding company in china. Cn-moulding is able to provide different plastic injection molded parts. Such as insert molding, double-color molding, multi-cavity plastic molding, and hot runner plastic moulding with Polyacetal/Acetal material.
Polyacetal (POM) POM called "Race of steel", is a crystalline plastic, main properties are as follows:

1, POM plastic material is white plastic and shiny.

2, Has good mechanical properties, hardness, high stiffness, good impact resistance, and excellent abrasion resistance and self-lubricating properties.

3, Good resistance to organic solvents, stable performance.

4, After forming size is relatively stable, and less affected by humidity.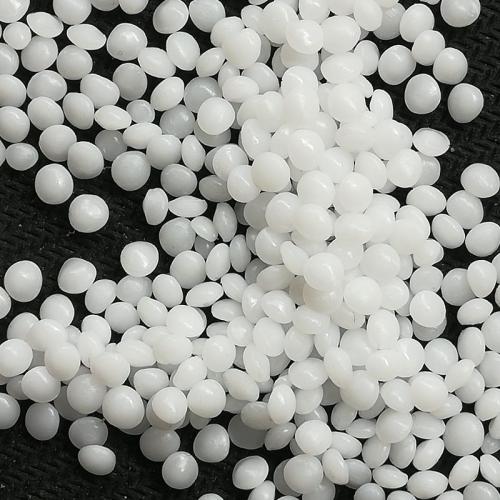 POM molding process to understand
1, POM plastic material small (smaller absorption rate <0.5%) moisture, generally does not dry before molding or short dry.

2, Molding temperature range is narrow, with poor thermal stability above 250 ℃ decompositions of formaldehyde
monomer (melt darken). It alone raises the temperature to improve liquidity and has no harmful effects. In normal beer, the
plastic feeding tube should adopt a lower temperature. And a shorter residence time and increased injection
pressure can improve mobility. The quality of the product surface melt (melt flow rate of shear sensitive) temperature
parameters. Before feeding tube 190-210 ℃, the feeding tube 180-205 ℃, after feeding tube 150-175 ℃ pressure parameters.
The injection pressure is about 100Mpa, back pressure 0.5Mpa.

3, Mold temperature control at 80-100 ℃ is appropriate (usually run hot oil).

4. POM cooling shrinkage large (2 to 2.5%) prone beer plastic "shrink", must be used to extend the holding
time to feeding.
Process conditions for injection molding:
1, Drying: the moisture absorption of the resin itself is very small, so it is not necessary to dry. But if the water content during molding is greater than 0.1%. It needs to be dried, which is also conducive to avoiding the phenomenon of mold scale. But for some filling grades. Such as carbon fiber filling, and conductive grades. It must be dried, in drying conditions of 80-90℃, 3~4 hours.

2, Recycling: recycled materials can be used. Even if 100% of recycled materials are used 10 times. Their physical properties basically will not change, but the color will change. In principle are 25-30% recycled materials and 75-70% new materials mixed-use.

3, Thermal stability: stay at the temperature of 210℃ for 60 minutes before molding. The tensile strength of the molded product hardly changes. It has good thermal stability.

4, Injection machine: general injection molding, projection area x40-60mpa of mold-closing force > moulds.

5, Cylinder capacity: the product weight is generally 40-80% of the cylinder capacity.

6, Nozzle and latching system: open nozzle is available, but to prevent salivation. It is best to choose a latching nozzle.

7,Screw: use standard screw, compression ratio 2.8-3.0:1, length-diameter ratio: 18-22:1.

8, Cylinder temperature: the melting point of the resin is about 165℃.The optimal temperature for actual molding is 190-210℃, preferably 200-210℃.
CN-MOULDING is a professional plastic injection molding company in china. Who has very good experience
with Polyacetal material as your partner, please feel free to contact us today.