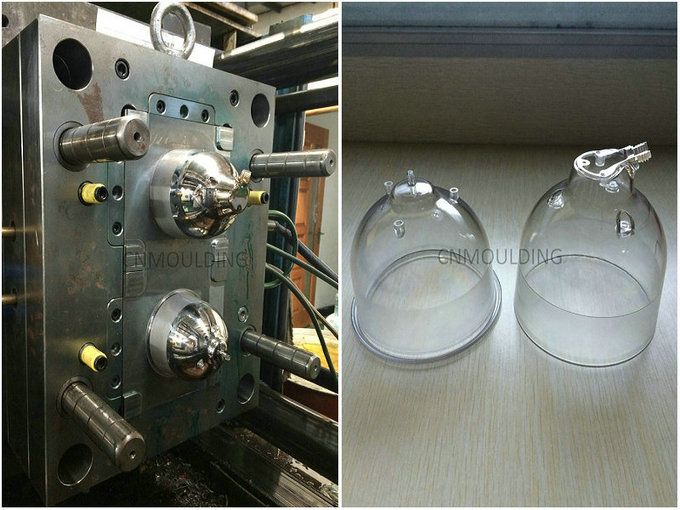 Currently, in China, transparent injection molded parts are widely used in the automotive, medical, lighting, consumer products, and cosmetics packaging industries. Transparent plastic injection molded parts typically use materials PC, POM, PMMC, AS, and PET.
  Compared with the other colors of plastic products, strict requirements are necessary for the appearance, of transparent plastic members. Which makes injection molding more complicated. Factors and injection mold design and manufacturing conditions determine the final outcome in the future. There are some problems that often occur in the transparent plastic molding process. We offer some solutions in a transparent plastic cover. For example injection molding products.

We offer transparent plastic product solutions
Question 1: crazes
In the filling and cooling process, the internal stress generated in the vertical direction and the orientation of the
resin flow produced during this period. And a non-directional flow of the current direction of the flow has a different refractive index flash silk pattern. After it has expanded. the transparent plastic parts may strength is weak.
  Annealing is one of the options. For example, PC plastic material may be heated to above 160 ℃, for 3~5 minutes, and then cooled spontaneously. Since crazing is wet resin, mainly because, so make sure before the resin drying process.
In the injection molding process, the water and the air are trapped inside the resin. because the cavity is not
sufficiently filled, or the excessive cooling caused by the "vacuum envelope."

There are ways to solve it:
• Put them down in front of the barrel, and stem from the clear plastic raw materials. Which contains a lot of water and air will decrease.
• Slow down the filling process, make it a little more time, and let the air escape.
Surface gloss disadvantages: the possible reason is polished mold surface itself is not good. Or the rapid cooling of the resin and the resin molding is the state of the actual. In this case, the injection molding temperature and the higher
the injection pressure needs to be adjusted, cooling time needs to last longer.
Flow marks: the reason is that the melt viscosity is too large, and advanced melt flow has been condensed in the chamber. The melt flow after the next condenser surface, the surface having flow marks.
Solution: The melt flow optimization, to improve the moldability and mold temperature, injection pressure, increase the ventilation holes, and use as little as possible lubrication.
Made of transparent plastic that may result. Because of the high gloss of the large appearance requirements of producers. Reground material is unlikely to be used again, any slight contamination of the entire batch of raw materials leads to failure of the molded part. The mold making production needs to be in good condition.