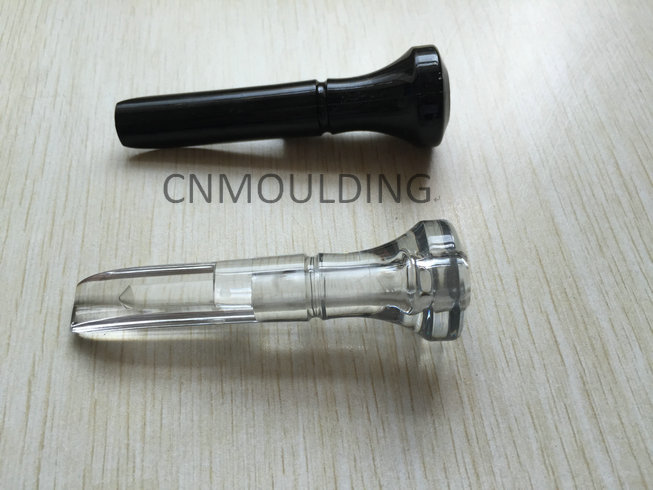 TPE thermoplastic elastomer used in ordinary transparent toys, sports equipment, and so on.

TPE is rubber with high elasticity, high strength, high resilience. But also has the characteristics of injection
molding materials. Environmental protection, non-toxic safety. A wide range of applications, excellent coloring,
soft-touch, weather ability, fatigue and temperature resistance, superior processing performance. No vulcanization
can reduce the cost of recycling, both injection molding, And PP, PE, PC, PS, ABS. And another substrate coating
adhesion can also be a separate molding.
TPE performance Features

1. Can be used in general thermoplastic molding machine processing. Does not require special processing
equipment.

2. Production efficiency greatly improved. Can be directly used rubber vulcanization injection molding machine.
The time from the original 20min or so, shortened to less than 1min. Due to the need for curing time is very short.
So the extruder can be directly vulcanized. Production efficiency increased substantially.

3. Easy to recycle, reduce cost. The wastes produced in the production process can be directly reused. The used
TPE products can be recycled after simple regeneration. Reduce environmental pollution and expand the sources
of renewable resources.

4. Energy-saving. Most thermoplastic elastomers do not require vulcanization or vulcanization time is very short.
Can effectively save energy. To high-pressure hose production energy consumption as an example: Rubber
188MJ / kg, TPE of 144MJ / kg, can save more than 25%.

5. Application of a wider field. As TPE both rubber and plastic advantages for the rubber industry has opened up
new applications.

6. It can be used to enhance the plastic, toughening modified. Self-reinforcing, the formula is simplified, with the
polymer on the impact of small constraints. The quality of performance is easier to master. However, the heat resistance
of TPE is not as good as that of rubber. With the increase in temperature. The decrease of TPE is large, so the
application range is limited. At the same time, compression deformation, elastic recovery, durability is equivalent
to rubber is poor. The price is often higher than a similar rubber. Nevertheless. The advantages of TPE is still very
prominent. A variety of new TPE products have also been developed. As a new energy-saving environmentally-friendly
rubber raw materials, development prospects are very good.
Product performance: good transparency. Flexibility, and relatively low price, with broad design space.

Applications: high-grade, high-transparent toys, sucker materials. Sports equipment and seals, and so on.

Product performance: a wide range of hardness, from super-soft to 90A. Excellent transparency, gloss. And
comfortable feel, with good UV resistance, weather resistance, high temperature, long-term for outdoor use.