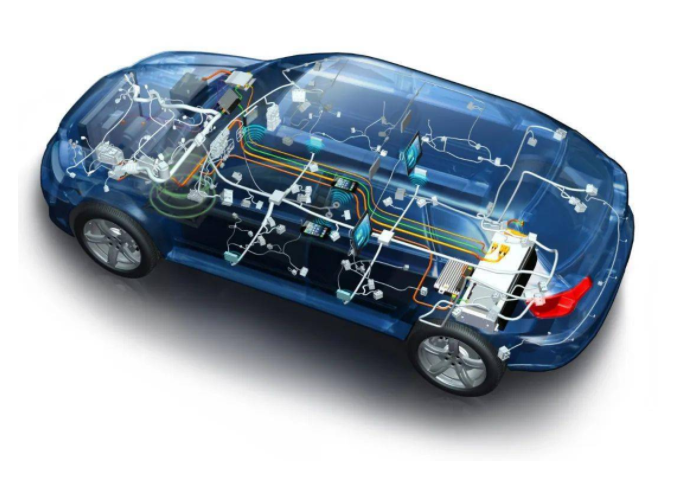 With the rapid development of the automotive industry, especially the rapid development of new energy vehicles (including hybrid, pure electric, and hydrogen energy). In recent years, the automotive industry has had a demand for lightweight, integrated, miniaturized, and electrified auto parts Also increasing day by day.
Plastic is an indispensable material in the automotive field, and its process and performance requirements are increasingly becoming everyone's attention. At the same time, higher requirements are also placed on the R&D capabilities and rapid response capabilities of material suppliers.
Miniaturization of turbocharged engines requires high-temperature resistance of plastic materials
The latest development trend of internal combustion engines is miniaturization and intake supercharging (that is, turbocharged high). The huge benefits brought by these two technologies are a significant reduction in fuel consumption. An increase in engine power, and a reduction in overall engine mass. For example, The two-piece structure design of the previous engine intake manifold has been changed to an intake manifold with an integrated intercooler.
This design puts forward higher requirements for the high-temperature resistance and high strength of the material. It needs to withstand high temperatures of 190°C and 230°C for a long time and has excellent strength.
Electrification requires low precipitation and neutrality of plastic materials
As more sensors have been placed in various positions of the vehicle. The integration of electrification continues to improve, and the requirements for materials of this electrified equipment are more stringent than before. Such as low precipitation (not to block the oil circuit of the capillary structure), Electrically neutral (not to cause a short circuit in the circuit), and materials need to meet the requirements of relevant laws and regulations (not to contain prohibited substances), etc.
Polyamide (nylon) materials are widely used in the automotive industry for their excellent mechanical strength and long-term heat resistance. Its heat resistance is related to the heat stabilizer. Common heat-resistant stabilizers include metal salts (such as copper iodide/copper halide, metal stearate, etc.) and aromatic amines (such as aniline substances, etc.). With the increasing awareness of environmental protection, some of these heat-resistant stabilizers have been banned by relevant regulations due to their side effects. For example, the latest EU regulations strictly control N, N'-diphenyl-p-phenylenediamine (DPPD) substances.
New energy vehicle requirements for flame retardant properties of plastic materials
With the rapid development of new energy vehicles (including hybrid, pure electric, and hydrogen energy), related standards for parts and materials in this field are also rapidly refined. For example, requirements for different flame retardant systems, flame retardant systems Cover roughly 5 types, namely. Halogen flame retardant, nitrogen flame retardant, inorganic flame retardant, phosphorus flame retardant. And nitrogen-phosphorus synergistic flame retardant. Among them, the flame retardant mechanism is divided into gas phase flame retardant and corrosive" Carbonized" flame retardant. Such as red phosphorus, inorganic flame retardant, etc.
Different flame-retardant systems have different flame-retardant effects. At the same time have obvious changes in the physical properties of the material (such as density, rigidity, and toughness). So how choosing a flame-retardant system to match the flame-retardant effect and mechanical strength requirements of the components is a very complicated problem that must be solved.
New energy vehicle requirements for thermal aging stability of materials
In the high-voltage parts of new energy vehicles. According to regulatory requirements, bright orange materials are required to mark the relevant parts as high-voltage areas. The components in the high-voltage area tend to continue to heat up after the current is connected. Therefore, most vehicle manufacturers also put forward related thermal aging stability requirements for orange materials. For example, after 90℃+1000h thermal aging, the color change of RAL2003 shall not exceed Darker oranges such as RAL2008 and RAL2009.
In the future automotive industry, lightweight and weight reduction, electrification, high transmission efficiency, and miniaturization of turbocharged engines will surely become a whole. And become the indicators for the development and verification of most highly integrated auto parts. . Material manufacturers also need to actively respond to the market and improve material performance to meet the new requirements of the automotive industry.