After years of development, injection molds have become one of the preferred molds for manufacturing in all walks of life around the world, especially in the developed countries of Europe and the United States, which have advanced in the industry. The most important thing to mention is the use of hot runner technology in injection molds.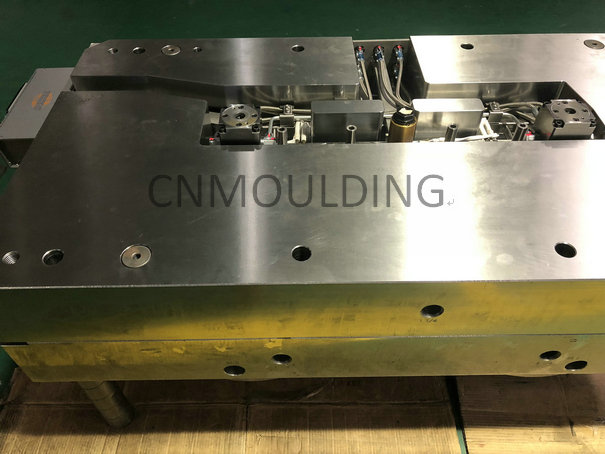 1, Hot runner technology shortens the injection molding cycle
Because there is no limitation of the cooling time of the main channel and the secondary flow channel, the injection mold can be ejected in time after being solidified. Many thin-walled product molding cycles produced with hot runner molds can be completed in less than 8 seconds.
2,Eliminating subsequent processes is conducive to production automation.
After the workpiece is formed by the hot runner mold, it is the finished product. There is no need to trim the gate and recycle the cold glue lane. Conducive to production automation. Many foreign manufacturers have combined hot runners with automation to significantly increase production efficiency.
3, Hot runner technology saves plastic raw materials
In the traditional mold injection, the nozzle material is produced. The high plastic product is not allowed to use the water material (recycled secondary material). Because the reuse of the nozzle material will degrade the structure and performance of the plastic part, the reuse will affect the product quality. There is no cold runner in the hot runner mold. So no nozzle material is produced (fees are required). This is especially significant for applications where the price of plastics is expensive. In fact, the major hot runner manufacturers in the world have experienced rapid development in the world. When oil and plastic raw materials are expensive. Because hot runner technology is reducing materials and reducing materials. Fees, an effective way to save costs.
4,Expand the application of the injection molding process
Many advanced plastic molding processes have been developed based on hot runner technology. Such as PET preforming, multi-color co-injection in the mold, a variety of materials co-injection process
5, Reduce the defective products of injection molds and improve product quality
During the hot runner mold forming process, the plastic melt temperature is accurately controlled in the runner system. The plastic can flow into the cavities in a more uniform state, resulting in a consistent quality plastic part. The hot runner molding plastic parts have good quality, low residual stress after demolding, small deformation of plastic parts. And greatly improved the surface appearance of injection mold products. Therefore, many high-quality products on the market are produced by hot runner molds. Many familiar plastic parts, such as telephone casings, mobile phone cases, printer cases, computers, and automobiles, are produced using hot runner molds.