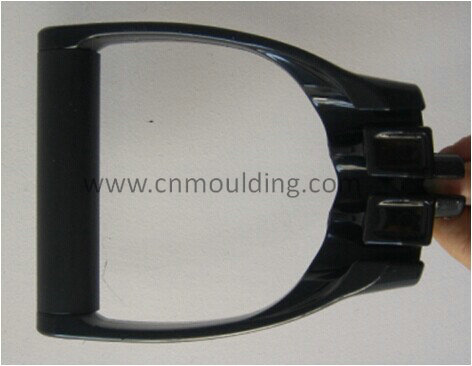 Plastic Handle and Plastic Bar
Price:2USD/SET
Delivery Time within 30 days, 100K
Product description: Cn-moulding has 10 years of experience produce plastics handle and plastic bar mold and parts in china. It through injection molding and ultrasonic welding technic
The development of the Chinese fitness equipment industry began in the 20th century in the late 1980s. With China's accession to WTO and the success of Beijing's bid for the development of the fitness equipment industry. Providing favorable conditions and opportunities for development, customer demand for plastic products, rapid growth.
Such as various types of plastic handle plastic bar.
China's fitness equipment industry in the rapid development of a number of issues is increasingly apparent. Especially the lack of well-known brands in the international market, low value-added products. While compared with the international advanced level, many Chinese injection molds and plastic products manufacturing enterprises are still in the generic production stage. A lack of product development and technological innovation. In the consumer area, compared with Europe and other developed countries, fitness equipment products in household penetration and per capita consumption is still very low for fitness. Fitness equipment, plastic products in the Chinese market is still small.
Therefore, Chinese enterprises must seize the new injection mold development situation, increase scientific and technological innovation, and strive to improve the quality of plastic products, strengthening R & D capabilities and strengthen after-sales service. The only way to be invincible in the new situation.
CNMOULDING focus on all kinds of fitness equipment, plastic molds, and plastic products, we as supporting long-term supplier for many famous foreign companies supporting the production of sports equipment, all kinds of plastic molds and related plastic products If you need our help, please immediately contact our sales manager.