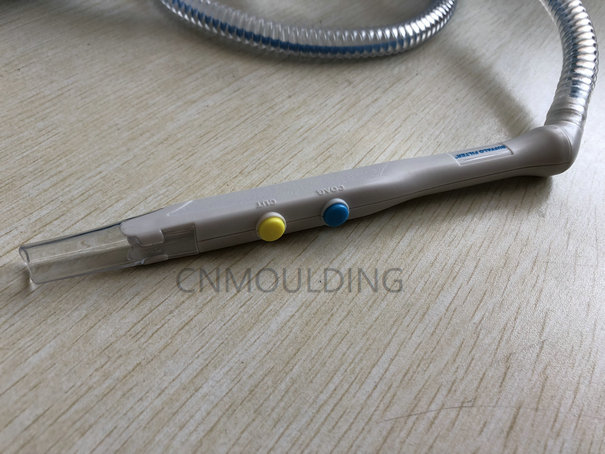 Developed Custom Medical Plastic Injection Molding
Custom Plastic Injection Molding Process Types / High Press Tonnage
An Injection Molding Machine that exerts very high clamping forces. These machines are usually used to
produce larger parts. Allows a metal insert to be embedded in a part in one operation for improved product
structure and increased strength.
Injection molding is a widely used manufacturing process in the medical industry and can provide a variety of applications. Medical grade plastic injection molding is used in medical equipment, components, laboratories, and facilities and equipment. One of the main advantages of the injection molding process is its ability to meet the strict specifications and regulatory requirements of the medical industry.
The plastic injection molding process can be applied to almost any mass production of durable and easy-to-sterilize parts and has excellent precision in the production process.
Using injection molding, suppliers and manufacturers in the medical industry can obtain some advantages of the process and available materials. These advantages include:
Cost-effectiveness — The nature of injection molding makes it one of the more cost-effective manufacturing processes, especially in mass production. When medical parts, components, and equipment are required in batches, plastic injection molding is the most cost-effective option.
Excellent accuracy guarantee— Tolerance production is critical in medical device manufacturing because millimeters or micrometers can affect the successful performance of components. Skilled plastic injection molding equipment can produce a large number of parts and equipment, and has extremely high precision, and the difference between the parts is negligible.
Rich experience in medical injection molding
We have been engaged in injection molding medical production and processing for 20 years and have accumulated rich experience. Our capability in producing high-quality molded plastic components has awarded us an excellent reputation in the Plastic Injection Molding industry. At the moment our company already established a long-term business relationship with lots of customers all over the world. and also welcome new customers to make business with us, No matter big orders or small orders.
Fast delivery and timely delivery
Create a mold processing center and an injection molding processing base to be able to undertake the process of injection molding products of different specifications. Imported supporting CNC equipment and dozens of injection molding machines of different specifications, prompting production efficiency and fast delivery.
High standard clean workshop production
Have a clean production workshop, passed ISO9001: 2015 quality management system certification, and reduce processing pollution sources
Strict process management, strict implementation of operating standards from injection molding, assembly, packaging, etc., and strict quality control.
Good service, easy cooperation
Customized for special needs, support small batch and sample supply, and fully meet the requirements of equipment manufacturers.
Provide operation guidance for the installation and use of parts, and perfect after-sales service, so that you have no worries