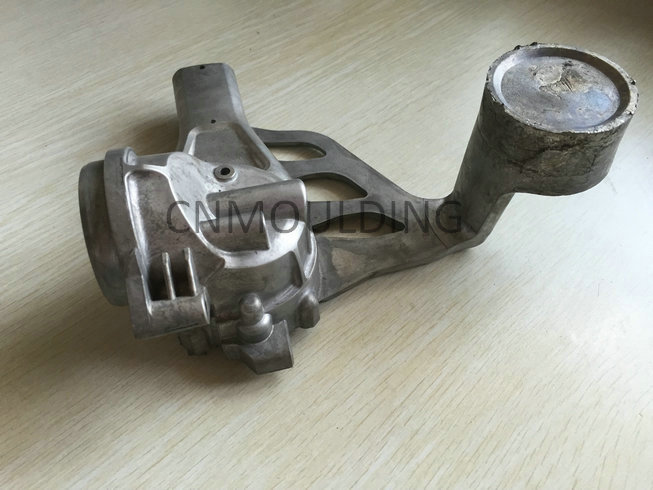 Die Casting Aluminum Alloy in Motorcycle
Automobile, motorcycle industry, in all industrialized countries are important pillar industries. China is no exception. In the present, the world "energy saving, environmental protection" big situation, aluminum. Magnesium alloy castings, especially high-grade castings Demand is long-lasting. Which provides excellent market conditions for the development of the squeeze casting industry. The motor industry faces a serious
challenge, as in the automotive industry. Which has been proven to improve the design and use of lightweight
materials with low density? But the improvement in design has little potential and in today's technology
conditions. The greatest potential is to use as many lightweight materials, components, available lightweight
materials are aluminum, magnesium, titanium, plastics, composites, 3D printing, etc., however, from the
present to 2025Year, aluminum is the most practical lightweight material because of the production of
aluminum and its parts and components manufacturing technology is already very mature, have the highest
price is the best recyclable materials, are the most resources Rich natural materials.
Die casting in the motorcycle: Aluminum motorcycle in Japan in the proportion of two-wheeled car size depends on the model, about 10% to 36%, 2013, the most used models probably will not exceed 42%, but the average car 26% Much higher. In Japan, the cost of small motorcycles very seriously, their aluminization rate is lower, such as mountain climbing, cross-country, camping lamination rate of only 10% to 15%, in the general road driving aggravated vehicles and non- The rate of aluminization of the sport car is higher, 25% to 35%, the heavier car is only 42% of the maximum rate of aluminum, then, all available aluminum components have been used to create all the aluminum.
2. Motorcycle aluminum alloy
Most of the casting aluminum alloy used in the preparation of waste aluminum, due to the production
technology and process improvement, now all or most of the preparation of recycled aluminum casting aluminum alloy performance can be completed with the remelting of aluminum ingot preparation of the same, Car industry In addition to the standard cast aluminum alloy and die-casting aluminum alloy, some companies also developed a number of their own specific properties of the alloy.
  3. Typical Die casting aluminum alloy parts
Die casting in the motorcycle: Two-wheel motorcycle typical aluminum alloy engine parts working environment is very harsh, such parts are cylinder, cylinder head, cylinder base, cover and so on are mostly cast or forged, and piston, camshaft, clutch and so on are About 52%.The above is a high degree of freedom of die-casting, gravity die casting, low-pressure casting process production. Hand part of the frame body, brake block, brake plate, etc. Whichever motorcycles are made of aluminum alloy. Increased sports car in terms of functionality not only requires lightweight and handling stability but also on the appearance of high demand, to be able to attract the eye. Therefore, the wheel and manipulative bottom beam, rocker arm or bracket beam, control pedal, etc. have all been made of high strength deformation of aluminum alloy. Part of the body should not only have a certain degree of strength but also have high stiffness, should be mainly used with the deformation of aluminum alloy, but also useful in the near future casting aluminum alloy, which of course is progress