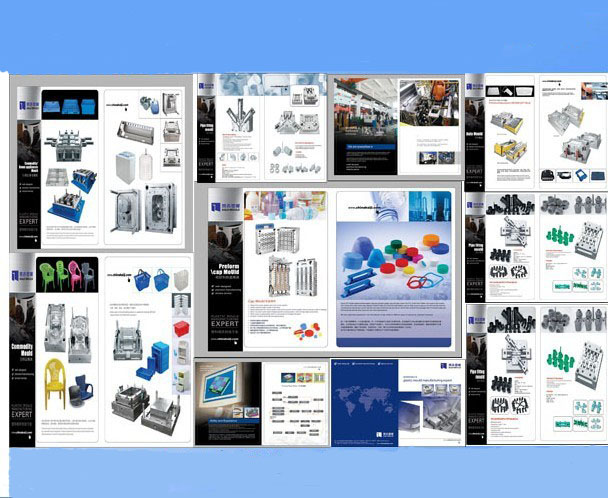 CNmoulding Co., Ltd., our factory is located in China's largest production center, the largest city of Shanghai, founded in 1997. Our mold production department can produce 40-60pieces of all kinds of precision plastic injection molds per month. Maximum size up to 2500 * 1800 * 1200 mm, minimum 80 * 60 mm.The company's injection molding parts, plastic thermoforming parts, and Metal Stamping parts, a maximum of 4000 * 3500 can produce plastic products. Precision 0.02mm minimum accuracy of precision plastic parts and steel parts. All kinds of products are widely used in automotive, electrical machinery, medical equipment, packaging industry, and fitness equipment., As well as other types of industrial and civil products. The company covers more than 5000 square meters factory area, surrounded by convenient transportation. In 2013 production and sales reached $ 10 million.
For us, no matter what the customer. Our toolmaker in china will follow a standardized mode of production and process production. Manufacturing various types of molds and related plastic products, and provides free of charge to customers. Including industrial design, rapid prototyping, OEM packaging services. Put your ideas to us, the professional engineering services team will make you have no worries.
CN-MOULDING equipment is all imported from Switzerland and China Taiwan. They are 10 milling machines, 5 CNC, 7 sets of high-precision digital EDM machines, 5 sets of precision grinding machines. Four-wire cutting lathe, 16 injection molding machines, and CMM, projectors and other quality checks equipment. And we also provide customers with specific products custom machine production. As well as to provide the best quality Chinese plastic molded products to our customers. Ultrasonic welding parts, the late printing electroplating services is our commitment to our customers.
In addition, we use the latest version of the CAD / CAE / CAM engineering software, such as UG, Catia, PRO / E, Solidworks engineering software for the design of our model. Reverse engineering, mold design, injection molding analysis, plastic molding, cold die tensile test inChina. CPK our quality control system can be managed in the entire system paperless.
Because CNMOULDING staff worked hard for 20 years. We've won the unanimous endorsement from Europe, the USA, Canada, Australia, and other regions. Easy communication, on-time delivery, high quality. And the cheap price to obtain the trust of customers. Our customers include General Motors, Volkswagen, TYCO, Schneider, ABB, Honda, SAMSUNG, Philips.
In successfully passed ISO9001: 2015 certifications for mold making in china. We unanimously uphold the "customer is our God, the more sophisticated and more carefully. And more efficient and more efficient and more patient and more professional six more services". Making more and more new customers into our old customers, old friend!.
Plastic Injection Mold Making manufacturer in China

We are a good reputation company in plastic injection mold manufacturing and injection molding industries in shanghai China, found in 1997. The molds we make are used for auto parts, household appliances, electronics, medicals, etc.