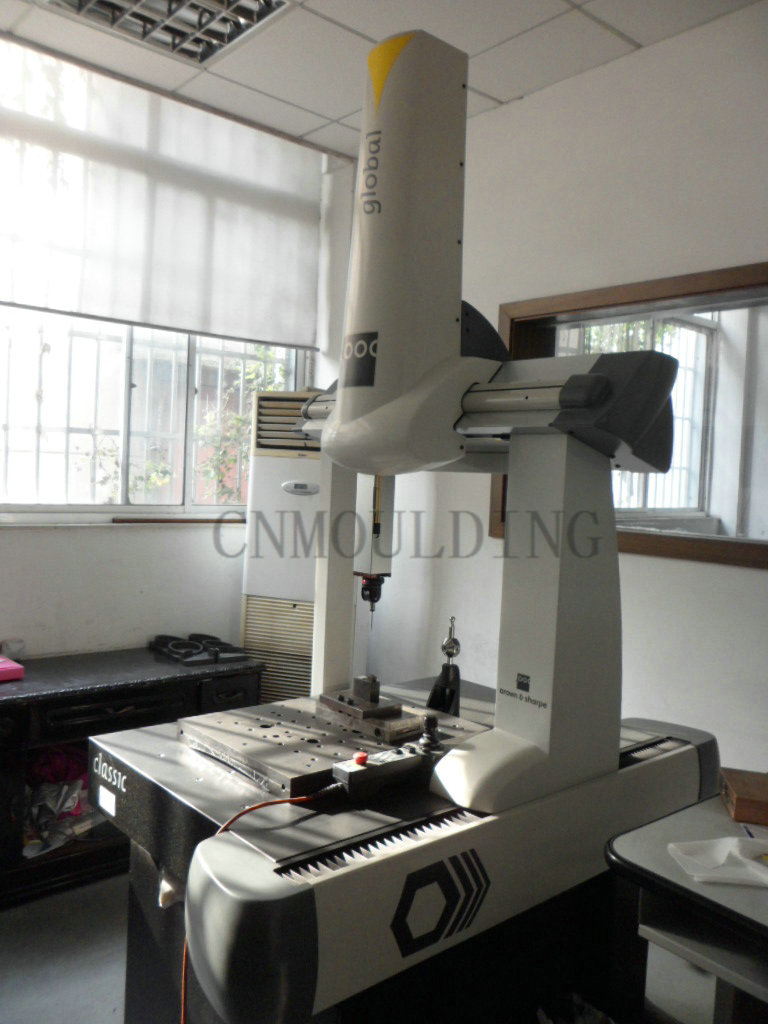 Plastic Injection molding making equipment Description
 CMM has the adoption of a rigid, lightweight overhead gantry with a lateral and mobile bridge support, which is the design applied exclusively to the large or medium CMM. This mechanical design pattern increases the precision of the Y-axis guideway in the motion, reduces the weight of mobile bridge support, improves the motion performance of the system, and drastically lowers the rate of beam sways during the Y-axis motion which ensures the high precision and stability of the system.

Now CMM machines are used in the plastic injection molding industry and mold making industry in China

CMM Application advantage of injection molding and mold making:

1) High precision and accuracy.
2) Requires less labor.
3) Accurate dimensions can be obtained just by knowing the coordinates and distance between the two reference points.
4) Robustness against external force and error accumulation.

Disadvantages of injection molding and mold making process:

1) Coordinating measuring machines are very costly.
2) The CMMs are less portable.
3) If the operating software cracks down it is difficult to restart the entire system.
4) It needs to construct some features on its own as some parts of the workpiece are unreachable by the probe.