CNMOULDING is a professional injection mould manufacturer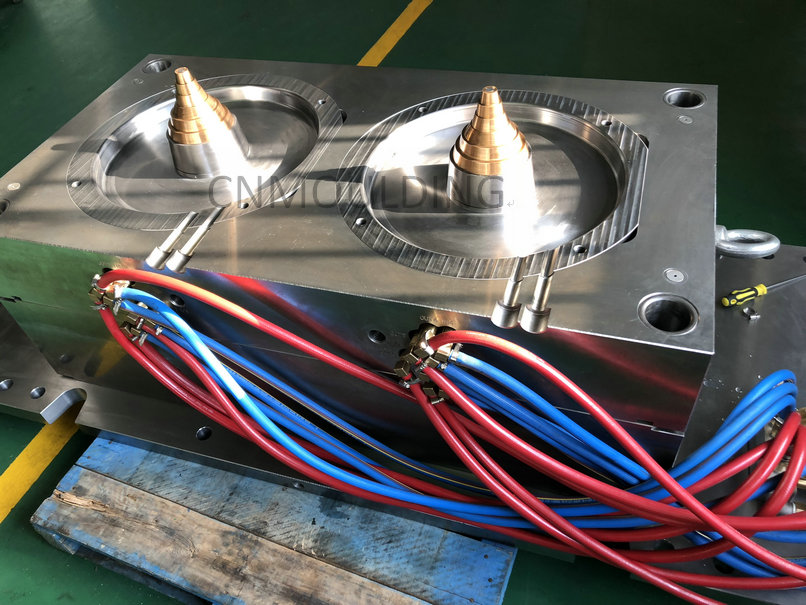 The mould industry is an important part of the manufacturing industry and has broad market prospects. At present the annual output value of mold around the world about 75 billion US dollars, China's annual production value of mold around $ 4 billion, it is estimated that by 2025 China's mold production value will reach 56 billion yuan.
Currently, 30% of the general mold of China, more than half of high-grade mold is also dependent on imports
(which account for a large proportion of injection molding). Thus, the mold (in particular injection molds) 
manufacturing behind to some extent has become a blockade of China's manufacturing development
bottleneck. Development and introduction of advanced manufacturing technology are changing our injection
mold manufacturing lagging behind market demand and an important way of rapid growth.
China Injection Moulds believes the partnership begins from the moment that you place your first inquiry with us. At the technical level, we consult to ensure a precise definition and understanding of the design,
specification, and application. Over and above this we seek to ensure that the design for manufacture
optimizes our opportunity to give you a service second to none.
China injection moulds maker can build a precision mold
With the correct materials, heat treatments, corrosion protection, and machining tolerances then it will work
flawlessly for its intended life provided it is properly maintained. To read about the different types of corrosion-resistant techniques available for injection molds.

The Process Of China Mould Maker:
1、China Mould maker design control
2、China Mold Maker steel certificated
3、China mould makers steel hardness inspection
4、China mould company electrodes inspection
5、China Mould manufacturer core and cavity steel dimension inspection
6、China mold makers pre-assembly inspection
7、China mould making trial report and samples inspection
8、China mold making pre-shipment final inspection
9、export mould package inspection
The injection mould should produce quality parts at the correct cycle time without interruptions due to ejection difficulties. There should be no need for a molder to spend time, energy, or money troubleshooting and repairing
a mold. Employees should be free to work on the more important money-making tasks.
Part design, part material selection, injection mould design, processing, and injection mold making techniques
must all be taken into consideration when making an injection mould that will be reliable. That's why constant
communication between injection molders and injection mold makers is critical to success.
Cnmoulding is reliable china injection mold factory
China Injection Mold name: Cover

China Injection Mold Type: full hardened export mold/plastic injection mold / 2 plate mold

Description of injection molds: Mold making is used in the German precision medical industry, we make the
mould in our mould making factory then test it in our china plastic injection molding company. And injection
molded plastics products maker in China. Manufactures and exports quality OEM china plastic injection molding manufacturing and plastic mould making hot Runner Options: We have experience with the following China-Based hot runner providers: Husky, Mold Master, Yudo, or another hot runner that we can buy from china.

Size & Types of molds

From a press size of 30 tons – 2,500 tons, we can build it in-house. 3 plate, rubber over molds, metal inserted
molds, metal over molds, laminated lens molds, reflector molds, high precision gear molds, tandem molds,
multiple slide molds, multi-stage ejection molds, multi-cavity molds. Molds with LARGE numberS of changeable
inserts.
CN-moulding is a professional china injection mould manufacturer which is engaged in plastic injection
our company focuses on mold making and stamping die making for over 20 years. With advanced in-house
machines and professional workers, we can achieve your satisfaction by supplying you with both quality high precision injection mold ((+/- 0.02mm) and large injection mold (2200mm),.Our injection molds are widely used in toys and games, electrical appliances, automotive, industrial parts, and other molding goods. We usually exported our molds to Europe, America, Asia, and other regions. High quality, reasonable price, and on-time delivery have earned us a good reputation in our customers.