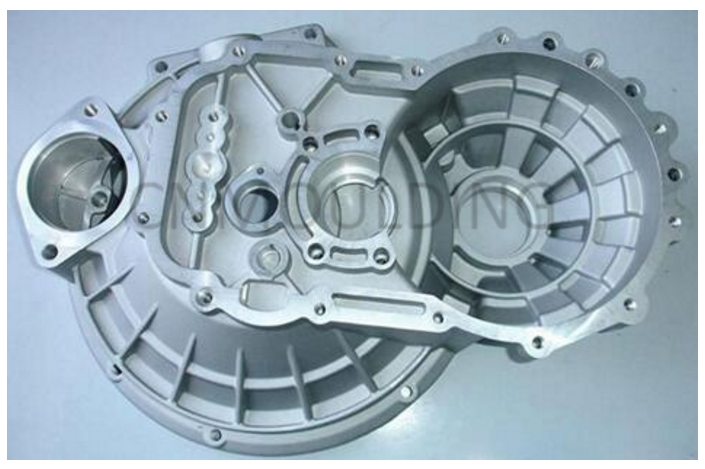 What are the advantages of die casting?
Die-casting applications in various industries
Aluminum Die-casting is a pressure-cast part, pressure Die-cast by casting machine, a heated liquid
aluminum or aluminum alloy is poured into the die casting machine feed inlet, the die-casting machine casting, casting mold limits the shape and size of aluminum parts or aluminum alloy parts, such parts usually called aluminum Die-casting. Casting is relatively early humans mastered a metal thermal processing, It is usually performed using gravity casting metal in a mold. However, aluminum die-casting is not done by gravity, but exert some pressure, A bit like "injection molding" But it has a high-tech pumping core cooling system. Overall, a centralized entrance through the material to be cast, "Note" made in the cavity formed parts. 
Since aluminum and aluminum alloy has good fluidity and plasticity, and the casting process is casting
pressure die casting machine, Die-cast aluminum and therefore can make a variety of more complex shapes
can also be made high accuracy and finish and thus greatly reduce the amount of machining and casting of
aluminum or aluminum alloy casting margin, not only saves electricity, metal materials, but also a significant
reduction in labor costs; and aluminum and aluminum alloy with excellent thermal conductivity, and a smaller
the proportion of high workability; 
1, good quality: high precision casting size, surface finish, high strength and hardness, dimensional stability, good interchangeability;
2, high efficiency: high productivity machine, small hot chamber Die casting machine aluminum Die-cast aluminum can on average every eight hours from 3000 to 7000; long life die-cast aluminum type, a pair of Die-cast aluminum type, Die-cast aluminum alloy bell, the life of up to tens of million times, or even millions of
times; easy to mechanization and automation.
3, the economic effect of the fine: As the die-cast aluminum precise size, smooth sheet pan and so on.
Generally, no longer be machined directly use or processing volume is small, so not only improves the
utilization rate of the metal but also reduces the amount of processing equipment and labor; casting cheap
price; a combination of Die-cast aluminum with other metals or non-metallic materials may be used. Saving
assembly work and metal.
Therefore, aluminum die-casting is widely used in automobile manufacturing, engine production, motorcycle manufacturing, motor manufacturing, pump manufacturing, transmission machinery, precision instruments, landscaping, power construction, architectural decoration, and other industries. Aluminum die casting can be manufactured as a Die-cast aluminum auto parts, aluminum die-casting automobile engine fittings, aluminum Die-casting engine cylinder, Die-cast aluminum cylinder gasoline engine cylinder head, valve rocker aluminum Die-casting, Die-cast aluminum valve seat, aluminum die-casting power accessories, Die-cast aluminum motor cover, Die-cast aluminum housing, Die-cast aluminum pump housing, aluminum Die casting construction accessories, decorative accessories aluminum Die-casting, die-casting aluminum fence parts, aluminum Die-cast aluminum wheels and so on parts.