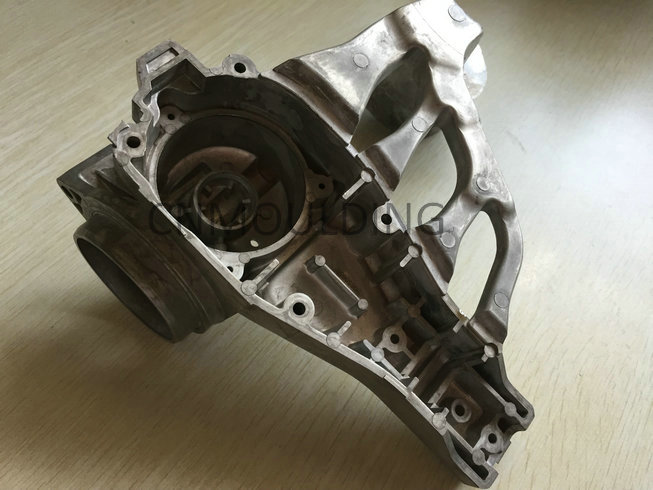 China auto industry of Die-casting Overview
Auto mold includes stamping Dies, plastic molds, Die casting molds. Wherein the stamping and Die-casting molds proportion of 50%, automobile mold having a size with a complex process, and high technical standards, technology-intensive products. Automotive panel Die is an important automotive body production technology. And equipment, the design, and manufacture of the automotive development cycle time of approximately two-thirds. It is a major constraint to change car type. Automobile production in more than 90% of the parts you want to rely on the molding. In the United States, Japan and other developed countries, automobile manufacturing, mold industry for more than 40% of the products are automobile mold. While China is only about 1/3 of the mold for the automotive industry and services. Therefore, auto mold is known as the "automobile of industry mother "

China auto industry of Die-casting demand trends
Die casting mold in a category. With the rapid development of China's automobile and motorcycle industry. The casting industry ushered in a new period of development. But also on the mechanical properties of the casting mold, life, and put forward higher requirements. To meet the increasing demand for use of performance relying solely on new mold material applications is still difficult to meet. Various surface treatment techniques must be applied to the surface treatment of Die-casting mold for casting molds. Which can achieve high efficiency, high precision, and high-life requirements? In various molds, die-casting mold working conditions are more demanding. Pressure casting mold is filled with a molten metal cavity under high pressure, high speed and Die casting. Repeated contact with the hot metal in the course of their work. Thus requiring casting molds have a higher resistance to thermal fatigue. Thermal conductivity, wear resistance, corrosion resistance impact toughness, red hardness, good release and so on. Therefore, surface treatment technology of Die-casting mold high demand.


It is understood that, at present, China's market is a very active Die-casting mold. Die-casting mold products will become a new consumption hot spots and new points of economic growth. Although China's mold industry started earlier, the development of increasingly mature. But technically still need to work, my overall level of mold industry is still lagging behind the international advanced level. Mold products still can not meet the market demand for mold, mold on the domestic market to meet the rate of less than 80%.

Die-casting localization speed, high-opportunity emerging markets

This year, China's mold the backbone enterprises in the overall strength of continuous improvement, car manufacturers cost pressures and the joint role of the state vigorously support. Our many own-brand car companies have required the development of the mold from the mold vehicle imports to domestic procurement, Volkswagen, GM. And other auto companies have begun joint-known high-end mold coverage to domestic procurement. Localization of mold to further expand domestic demand, especially high-end auto mold market.

Meanwhile, as China's auto mold enterprise technology and equipment. The level of design and manufacturing level continues to improve. The gap between the technical level and product quality of the domestic mold. And Western developed countries gradually reduces the domestic auto mold companies already have production of high-grade car cover the ability to mold. While China's average labor costs are cheap, the mold price advantage is obvious. Therefore, in recent years, foreign car manufacturers have turned to our purchasing. And our country as a new car covering mold manufacturing base can visit on the spur of automobile panel export mold. Which is to expand the production scale of China's automobile mold manufacturing enterprises to enter the international market provides a rare historical opportunity.