Top 6 injection mold manufacturer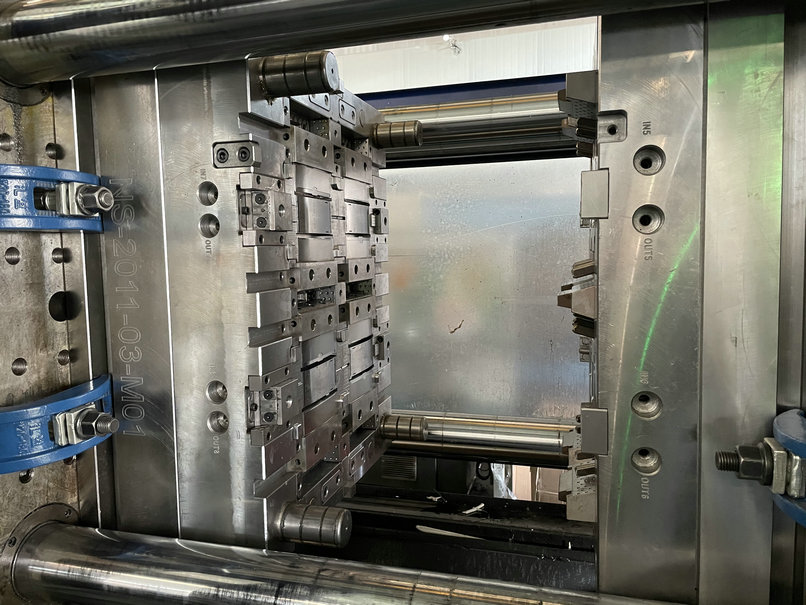 Plastic injection molding is the process of making plastic products in an industry. It involves injecting melted plastic pellets into a metal mold under pressure. The liquid plastic is then cooled and solidified to form plastic products. The metal mold determines the final product's shape, design, and size. Metals used in mold making are usually steel (hardened or pre-hardened), beryllium-copper alloy, and aluminum.
The molds are the foundation of the whole process. Any defects or malfunctions on the mold lead to wastage of time, resources, and manpower hence mold making is a critical project that needs to be done with all caution in place.
Here are the best 6 China Injection Molding Manufacturers Lists:
CNMOULDING is a professional china mould & plastic injection molding factory which was founded in Shanghai in 1997. We constantly provide excellent technology, advice, service, and after-sales service to Part Make, Stylish Design, and Model Measure for Final Assembly.
We have passed the quality certificate for ISO9001 with the 2008 version also. Over 100 staff and 3,500 square feet of manufacturing and warehouse space are dedicated to toolmaking and injection molding…. Our industrial products are plastic and thermoform
ing and rapid prototypes for automotive, family appliances, Medicine and telecommunication device, etc.
Shanghai ZHIYU company provides thousands of different precision injection molds and millions of quality precision plastic parts to all industries. It will include the medical industry, automobile, electronics industry, consume plastic products, etc., Our skilled technician and mould maker specialists work with each individual client and use the best material available for each application, Guides your project through each phase of development to save you time and money. Call us today for what you need, and we'll give you better than expected results.
Injection mold manufacturing process and production process of other industrial products are starting from raw materials through various processing into the whole process of the finished product. Many types of mold, their structure, purpose, and requirements also vary, but their production processes also have in common, can basically be divided into five main stages: the production of the technical preparation stage, the preparation stage of raw materials, parts, and components processing stage, assembly and commissioning phase trial identification stage.
3, SINO MOULD
SINO MOULD is a world-famous PLASTIC INJECTION MOULD manufacturer in China, a unique company, efforts for realizing plastic injection mold and molding technologies innovation for world plastic molding industries.
SINO MOULD is a private shares plastic mould company that was established in 1999, now there is a total of 55 shareholders containing technicians, QC officers, project managers, sales managers, machining processing masters, and other management team leaders. According to the contributions and innovative achievements, Sino people can become shareholders of the company. That's why SINO MOULD offers good quality with on-time delivery.
The ZYMOULDING company has its own custom plastic injection mold manufacturing factory in Shanghai China. Our company can provide high-quality injection molds at competitive prices for global companies.
We offer service is quick-turn, low-volume custom injection molds making and plastic injection molded parts manufacturer in China. We have been able to provide the highest level of service and support manufacturing injection molding for customers to adjust our technology, rapid prototyping, and plastic thermoforming. Using proprietary systems of their own, help our manufacturing technology, to provide you with the lowest price of the highest quality practices in the industry.
Methods we complete the internal operation of the system and also make us precision tools to build a custom, for the faster you production parts than you thought.
The company established in 1997, is a leading precision manufacturer of china injection molding company. And plastic injection mold makers all over the world
Our favorable reference can provide different kinds of mold making and plastic injection molding production. We have a group of experienced designers, engineers, and technicians. High-quality standards, competitive prices. On-time delivery and responsible after-sales service are the principles that we follow to develop mutual trust. And confidence with our domestic and international clients.
6, China synergy group
We specialize in making plastic injection mold and production in quantities from 1,000 to 10 million. Our service covers post-processing, product assembly, and packaging. The manufacturing experts offer tooling design and production management to ensure high-quality products are shipped on time.
China Synergy Group owns an ISO9001 Certificated plastic molding factory, mold making shop and has a team of seasoned plastic design engineers.
Engineering Communication in English(absolutely necessary in custom manufacturing, especially plastic mold design.)
Rapid mold development
Familiar with Western engineering standards
IP protection and startup friendly
Integrated manufacturing solution that goes beyond plastic molding to include metal parts and electromechanical assembly.