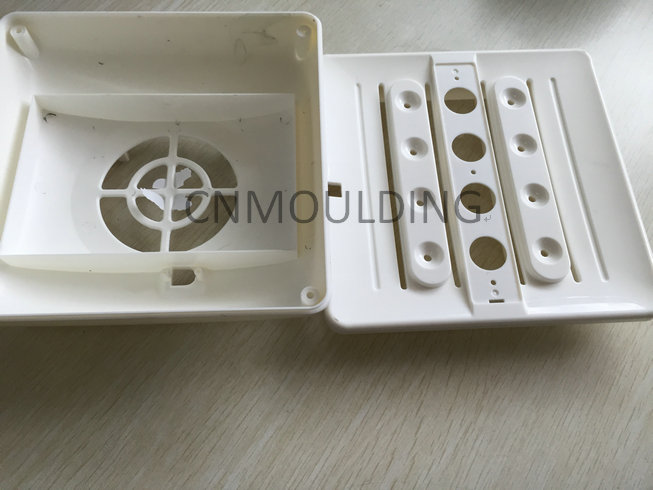 Custom Plastic Injection Molding Supplier: Printing plastic parts, plastic products, secondary mechanic (or reprocessing) one. The so-called secondary processing is in the plastics injection molding, once again decorative surface treatment, such as plastic plating, plastic coating, plastic stamping, plastic printing and so on. So to secondary plastics processing, mainly by the performance of the plastic itself, the decision, such as dyeing it relatively simple, and the color of the light fastness is also poor. To compensate for these shortcomings, improving the appearance of decorative plastic products, on the need for secondary processing.
Plastic in the filling process by the interference of the gas products often appear on the surface of silver stripes or small blooming or products within the thick wall to form blooms. The main source of these gases is raw materials
containing water or volatile substances or lubricant overdose, it may be too high-temperature plastic material to produce a long degradation of gas.
Currently, in China, transparent injection molded parts are widely used in automotive, medical, lighting,
consumer products, cosmetics packaging industry, transparent plastic injection molded parts typically
use materials PC, POM, PMMC, AS, PET.
Compared with the other colors of plastic products, strict requirements are necessary for appearance,
transparent plastic member, which makes injection molding more complicated. Factors and injection
mold design and manufacturing conditions determine the final outcome in the future, there are some
problems often occur in the transparent plastic molding process, we offer some solutions in a transparent
plastic cover for exampleinjection molding products
CN-moulding plastic Co., Ltd. is a Custom Plastic Injection Molding Supplier, we can manufacturing and fit plastic products for your special specifications. Our new molds from your CAD files, reverse engineering plastic parts,
plastic injection molded parts or design work, your description/range. We use the latest 3D modeling software,
and you can import any of your designs for injection molded parts. Forming part of the existing reverse engineering capabilities, enabling us to establish new and improved customization tools for our customers.
The shrinkage of wall thickness due to the inherent characteristics of plastic, after injection molding cooling, there will be some extent of contraction. Shrinkage of the plastic shell dents primarily on the thick-walled outer surface, which is more common for larger plastic products, plastic materials shrink due to their volumetric properties, resulting in Raw materials appear
into the phenomenon. Therefore, the surface of the finished product will appear in signs of depression.
Shrinkage is the most common adverse effect on the finished appearance and occurs mainly at the wall
thickness. The practice has proved that if the injection pressure drops, the chances of shrinkage will increase.
We specialized in plastic injection molding, injection mold plastic design, custom injection molding plastics manufacturing industry in China, our production facilities. Canadian dollar plastic injection molding design services execution. This allows us to maintain our design services, high quality while keeping costs low.
Computer processing of digital files and custom tools for injection molding mold. Computer injection molding
machine.